If you have ever wanted a discreet, compact device that allows you to be spontaneous and live life to the full, look no further than our POP Collection at VUSH. Inspired by silhouettes found in cosmetics and beauty collections, this perfect pairing of beauty and pleasure has created a quiet vibrator that fits snugly into any makeup bag, so you can enjoy a bit of fun-loving wherever you are!
Frequently Asked Questions
Recent Blog Posts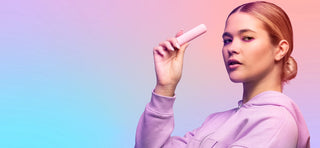 Small, discreet, powerful – bullet vibrators work wonders for external stimulation. With straightforward designs and ease of use, they're the perfect introduction to the wonderful world of sex...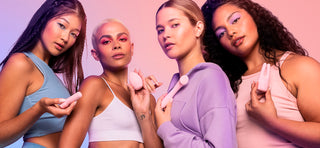 Aussie sex toy brand VUSH — yep, the geniuses responsible for the iconic, sold-out Abbie Chatfield collab — has released possibly the most aesthetic vibrator range known to man:...
Discreet + Petite Vibrators
GLOSS
PLUMP
SWISH
SHINE