Wellness, But Cute.
The Magic of Science
Aura is a period pain relief device that uses the best in tech to help reduce pain, so you don't have to stop living your life.
Aura uses electro pulses that stop pain in its tracks, just like you've flipped an 'off' switch.
The pulses trick your pain receptors into thinking there's something more exciting happening elsewhere, which lets your muscles and nerves relax.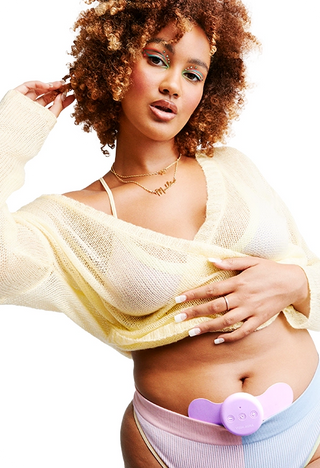 No Strings Attached
Because pain isn't one size fits all, but the solution should be. Aura is designed for every body.

Cordless design means no detangling or arguing with your Aura. It's straight out, straight on when you need it.
No strings attached also means that you can comfortably conceal it under clothes... if you want to. Aura is cute for a reason: Why not wear it as a statement piece.
We spend 3,500 days on our period...
*Estimated data based on period pain lasting 2-3 days of your period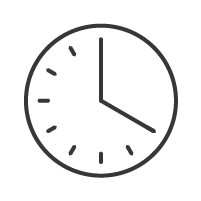 45 hours
We spend 45 hours in front of the microwave waiting for the heat bag
18 weeks
We lose 18 weeks to cancelled plans and time off work to lie on the couch in pain
4000 minutes
We spend 4000 minutes waiting for the kettle to boil for our peppermint tea
1300 pills
We pop over 1300 painkillers and hope this time they work
Love it or your money back
We Know you'll love Aura, but we also know everyone experiences pain differently. If Aura isn't for you don't worry, we offer a 100 day money back guarantee.
Natural Pain Relief
Bin painkillers and go for something natural - and effective. We got you babe!
Wear on the go
Aura is easy to use and apply, and it's totally portable. Did we mention it's small, light and super cute?
Discreet Shipping
We want you to talk about your Aura, but not with the postie.
Money Back Guarantee
The scientists did the research on Aura, but if you don't love it, we'll give you your money back.
Frequently Asked Questions