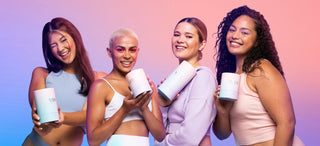 VUSH X STUDENT BEANS
Making Study Vibes Better
Wondering how you can claim your 20% student discount?
At VUSH we believe that self love leads to better concentration, lowered stress and higher confidence. Meaning you can show up for yourself + that 8am lecture, ace that upcoming exam or completely smash that presentation. Whatever it is, do it easier with VUSH.

Simply sign up below to verify your student status with Student Beans. From there, you'll be provided with a unique, single use code that gives you 20% off SITEWIDE (minimum spend of $50) win!