Finding new ways to bring play into the bedroom is an exciting step in any relationship. If you feel it's time to shake things up with your partner, why not experiment with a selection of unique sex toys for couples? Couples toys are a great way to build your sexual repertoire and get creative in the bedroom. In fact, partner sex toys are a sure-fire way to introduce new types of stimulation so that, together, you can enjoy intimacy in a unique, exciting way. At VUSH, we offer a range of dynamic couples' sex toys online.
Frequently Asked Questions
Recent Blog Posts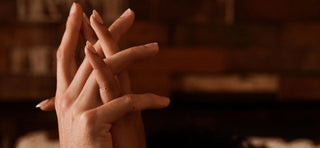 How often do you try new things in the bedroom? Whether it's a brand new sex toy or a minor adjustment to a sex position, there are plenty...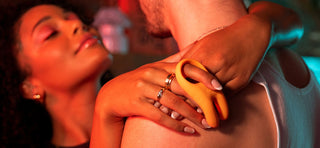 What is a cock ring? Ever wondered what the best sex toy for intercourse is? Let VUSH introduce you to the 
Explore Couple's Sex Toys Online
If you have ever used a sex toy, then you know they open a world of possibilities. Each of our vibrators available online at VUSH is designed for easy use so you can add pleasure to any solo session or sex with a partner. Every person is different, which is why we provide a variety of sizes, intensity levels and shapes to help you find the perfect toy to enhance your play.
Exploring new things in your sexual relationship can help to create a stronger bond with your partner. Sex toys for couples are no exception. From mutual masturbation to trying new positions, there is no end to the potential experimentation that comes from using vibrators and sex toys. 
Trust us, whether you are looking to explore the various erogenous zones of your body or hoping to delve deeper into your knowledge of external and internal stimulation, there is a sex toy for you online. 
We know it can be hard to introduce the idea of using sex toys with a partner, but remember, these pleasurable devices simply aim to encourage fun and experimentation in the bedroom. After all, if you are not having fun, what is the point?
So, why wait any longer? Jump online and find the perfect sex toy for you and a partner to explore and enjoy! If you have any questions about which of our vibrators will work best for you, get in touch with our VUSH babes by submitting an online enquiry today. Also, check our vibrator FAQs online to learn more about our diverse collection of couples sex toys at VUSH! 
The Benefits Of Using Sex Toys With Your Partner
Couples sex toys can revolutionise your sex life, but what about your relationship? While some believe sex toys are reserved for solo sex in place of a partner, it's the opposite! Sure, a vibrator is great for masturbation, but the benefits it can bring to partnered sex are boundless. Every toy or vibrator adds to the experience, complementing the feelings we get with our bodies and adding a new type of stimulation. 
Sex toys for couples offer a variety of experiences and associated benefits, including:
- Creating more intimacy during sex as you play and experiment with new sensations and feelings, leading to a stronger bond between partners
- Achieving more intense and varied orgasms for more enjoyable sex and greater pleasure
- Better communication between partners, as you express your needs and desires while using couples sex toys and vibrators
- A fun addition to foreplay and external stimulation
- An exciting adaption to intercourse that encourages mutual pleasure
So, you see, using a couples vibrator during sex only enhances and enriches the experience you share with your partner. Let go of routine and scripts and start experimenting with couples sex toys to nurture your physical and emotional connection with your partner.